Welcome to Bewley Chiropractic and thank you for visiting our website!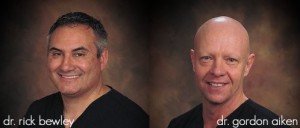 Bewley Chiropractic has been providing chiropractic care for patients in Oklahoma since 1985. Our doctors are highly educated, trained and certified to bring the best results for your condition.
While you're on our website you can learn more about our doctors and the services we provide. Also, if you're coming in to visit us and want to save time, go to our forms page to download and print the necessary forms.